In what order do I watch Bungou Stray Dogs? This is an anime series it has a total of 3 seasons a movie and 1 OVA episode. This post is all about Bungou Stray Dogs' watch order.
Table of Contents
The main genre of this anime is action, comedy, mystery, seinen, superpower, and supernatural. Created by Bones Studio and produced by Lantis, Movic, Klock Worx, Bandai Namco Live Creative, Glovision, Lawson HMV Entertainment, Sony PCL, etc.
How many seasons are in Bungou Stray Dogs?
Bungou Stray Dogs has 3 seasons, Season 1 has 12, season 2 has 12, and season 3 also has 12 episodes. It also has 1 OVA named "Bungou Stray Dogs Hitori Ayumu" and also has a movie "Bungou Stray Dogs Dead Apple". There is also a Spin-off series with 12 episodes named "Bungou Stray Dogs Wan!".
Bungou Stray Dogs Watch Order
In what order do I watch Bungou Stray Dogs series? This is the correct Bungou Stray Dogs Watch Order. in what order should I watch bungou stray dogs?
Bungou Stray Dogs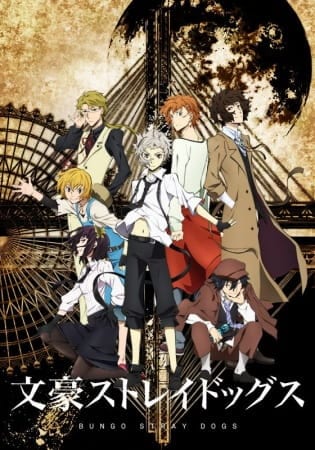 Episode: 12
Aired: Apr 7, 2016, to Jun 23, 2016
Atsushi Nakajima is an orphan boy who was kicked out of an orphanage after the appearance of a mysterious tiger. Atsushi is now left homeless, hungry, and alone.
One day he saves a guy named Dazai from drowning. Dazai and his friend work as supernatural detectives who investigates the mysterious tiger case. At this point, Atsushi's life begins to change in a good way.
Bungou Stray Dogs 2nd Season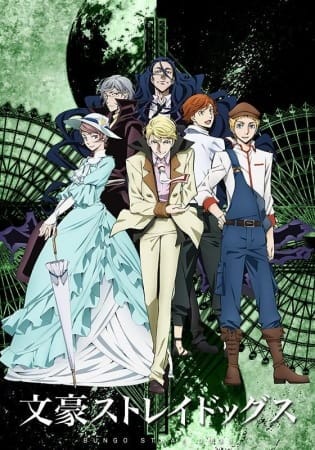 Episode: 12
Aired: Oct 6, 2016, to Dec 16, 2016
Port Mafia's senior executive Dazai, low-ranking member Sakunosuke Oda and intelligence agent Sakaguchi spend some quality time in a bar at night. Ango vanishes right after that night. His disappearance makes the situation worse for Port Mafia.
A few episodes of 2nd season focused more on Dazai's past, before joining the Armed Detective Agency. At present, it follows the story of a group of American gifted organizations that intends to destroy the whole city.
Bungou Stray Dogs: Hitori Ayumu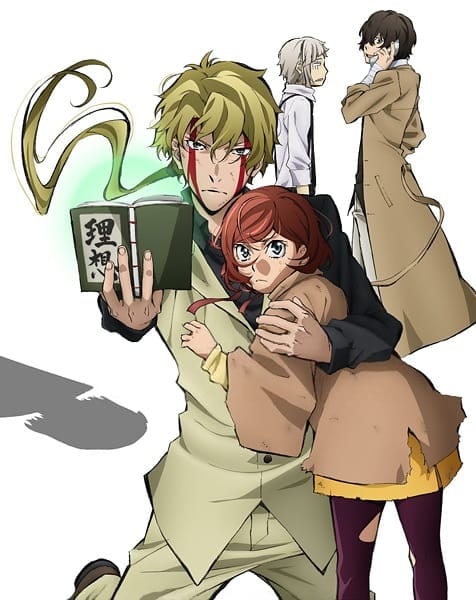 Other Name: Bungo Stray Dogs 2 Episode 25 – Walking Alone
Episode: 1
Aired: Aug 4, 2017
This is an OVA episode that focuses on Doppo Kunikida and who is going to be the next chief in command. I personally recommend you to watch this OVA episode.
Bungou Stray Dogs: Dead Apple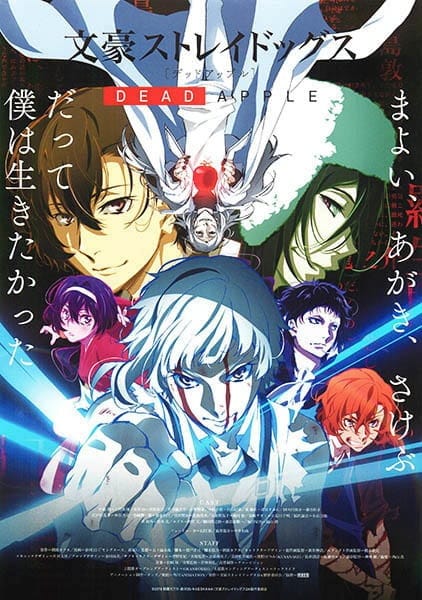 Episode: 1 (Movie)
Aired: Mar 3, 2018
A sudden disaster occurs throughout the world. hundreds of supernatural ability users committed suicide after the mysterious fog passed by.
In this movie, we get to see the partnership between Armed Detective Agency and Port Mafia. They both fight against the unknown gifted also called "Collector", the mastermind behind the incident and the man behind the death of many gifted people.
Bungou Stray Dogs 3rd Season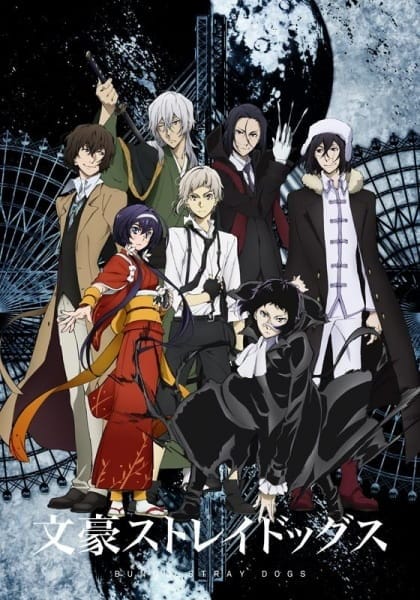 Episode: 12
Aired: Apr 12, 2019, to Jun 28, 2019
The First 3 episode shows how Dazai gets in contact with Chuya, the gifted who was the rival group's leader of Port Mafia. Dazai and Chuya both investigate the myth of Arahabaki.
The rest of the episode shows the rivalry between Rats in the House of the Dead. At the end of the season, we again see how the Port mafia and Investigating agency work together to save their boss and fight against Dostoyevsky.
Bungou Stray Dogs 4th Season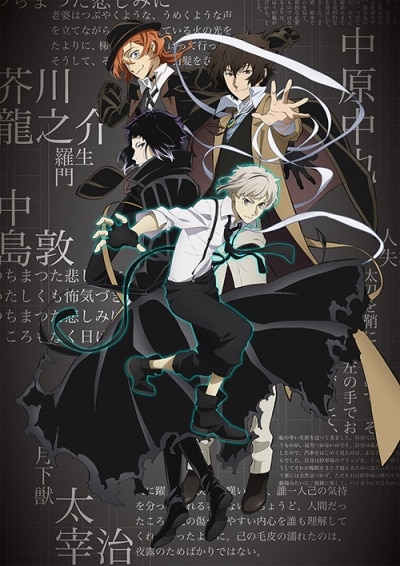 Episode: 13
Aired:  Jan 2023 to?
Where can I watch Bungou Stray Dogs?
You can watch this anime on Netflix, Crunchyroll, Hulu, Hidive, and Prime Video. I am sharing an affiliate link if you want to help the blog then you can use my link to create your Amazon Prime Video account.
Is there a Bungou stray dogs Season 4?
Recently, Bones studio officially confirms the Bungou stray dogs Season 4 is scheduled for January 2023. I am one of the fans of this BAD and I am keeping my expectation too high for 4 the season.
Is Bungou stray dogs better than my hero academia?
In Bungou stray dogs, characters use their ability similar to My hero Academia quirks. They both have excellent fight scenes but yet when it comes to comparison with My Hero Academia then everybody knows that Bungou Stray Dogs didn't stand a chance.
It is the correct watch order for the Bungou stray dogs series. Before start watching this series make sure to follow the watch order. Hope we answered your question on the "What Order Do I Watch Bungou stray dogs series?".
You Might Also Like:-