Hey buddy, Hope you all are doing well. Want to watch the Fruits Basket anime series? but don't know where to start. In this article, I am going to share the Fruits Basket watch order. 
Table of Contents
What kind of anime is Fruits Basket?
Fruits Basket is an anime series, animated by a famous animation studio & production company named TMS Entertainment, famous for creating anime-like Burning Kabaddi, Dr. Stone: Stone Wars, Rent-A-Girlfriend, Bakugan: Armored Alliance, Hachigatsu no Cinderella Nine, etc.
This anime is an adaptation of Manga written by Natsuki Takaya. Some of the main genres of anime are a slice of life, comedy, supernatural, drama, romance, and shoujo.
How many seasons does fruits basket have?
Fruits Basket has 3 seasons. Season 1 has 25 episodes. Season 2 also has 25 episodes. And last season has 13 episodes.
Fruits Basket Watch Order
Here are the best and correct Fruits Basket order to watch. This list includes Anime series, Ova, Movies, and Special episodes. If you want to watch Fruits Basket in chronological order then you should follow the given list.
Fruits Basket 2001 (Optional)
Episodes: 26
Aired: 5 Jul To 27 Dec
This is the classic version of Fruits Basket. Anime follows the story of Tooru, a girl who shifts to her grandfather's house after the sudden death of her mother. Due to the renovation of the house, she tells them she has a friend and going to live in her friend's place. That was just a lie she end up living in a tent.
Fruits Basket Season 1 (2019)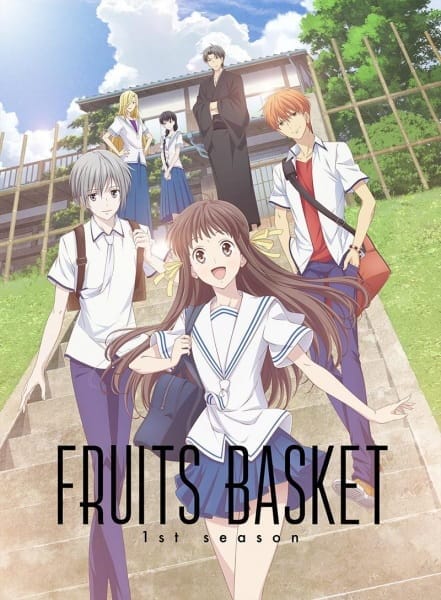 Episode: 25
Aired: 16 Mar To 21 Sept 
Like the 2001 version 2019 follows the same story and focuses more on Manga material. Characters are also the same. I would recommend you watch the 2019 version and skip Fruits Basket 2001.
Fruits Basket Season 2 (2020)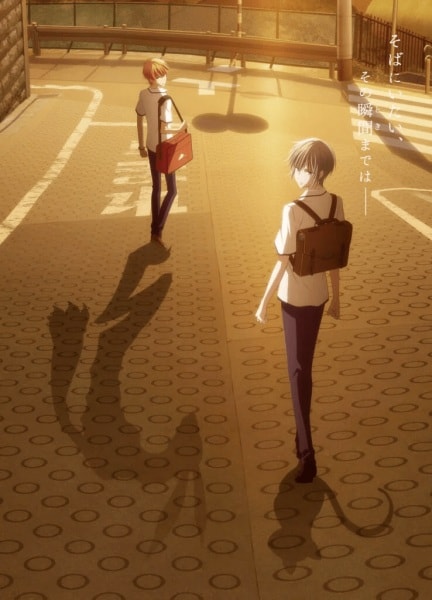 Episode: 25
Aired: 30 Mar To 22 Sept 
It's been a year since Tooru starts living with the Souma family. She also established a better relationship with some of the members. Tooru also witnessed the secret of this family. She also helps them with their personal issues. It is the continuation of season 1 so don't skip it.
Fruits Basket Season 3 (2021)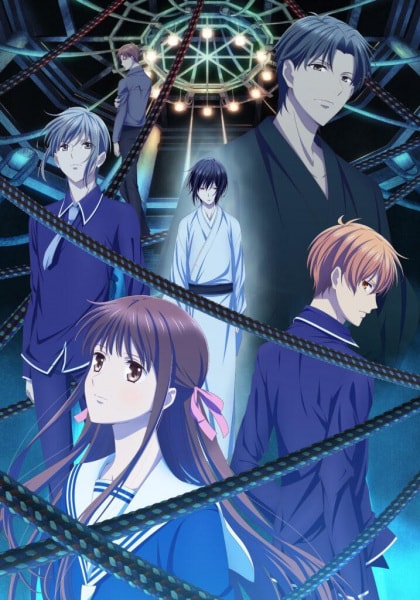 Episode: 13
Aired: 06 Apr To 29 Jun 
It is the last season or final season of this anime series. Many people also say that it was the anime that revived the shoujo genre. That is true indeed.
Is Fruits Basket 2019 better than the original?
Fruits Basket 2001 does not follow its respective Manga. Fruits Basket 2019 is a reboot but better than the original serial so it is not compulsory to watch Fruits Basket 2001. It will not be wrong if I say Fruits Basket 2019 served justice to its Manga.
Is Fruits Basket 2019 worth watching?
The only worth watching is Fruits Basket 2019. You should ignore 2001 (Original Version) not because it is not following its manga but because the 2019 version has better animation, and storyline and has a total of 3 seasons.
FAQ
Can I skip Fruits Basket 2001?
Yes, you should skip Fruits Basket 2001. You don't have any reason to watch the old one. Just watch Fruits Basket 2019 series. It is covered all manga material.
Where to watch Fruits Basket?
Fruits Basket all 3 seasons are available on OTT platforms like Netflix, Hulu, Crunchyroll, and Funimation.
Thanks for reading my article till the end. Hope you have a good day. If you have any issues regarding the anime watch order, feel free to comment below.
You Might Also Like: