In what order should I watch Made In Abyss? This anime has many seasons including OVA, movies, and Special episodes. It is a good question to ask "what is the Made In Abyss anime watch order? This post is all about Made In Abyss Series Watch Order.
Table of Contents
This anime is based on sci-fi, adventure, mystery, drama, and fantasy. Created by Kinema Citrus and produced by Media Factory, AT-X, Takeshobo, Sony Music Communications, etc. This anime series is adapted from a web manga.
Made In Abyss Watch Order
What is the chronological order of Made In Abyss anime? Here you will find the correct order to watch Made In Abyss.
Made In Abyss (Season 1)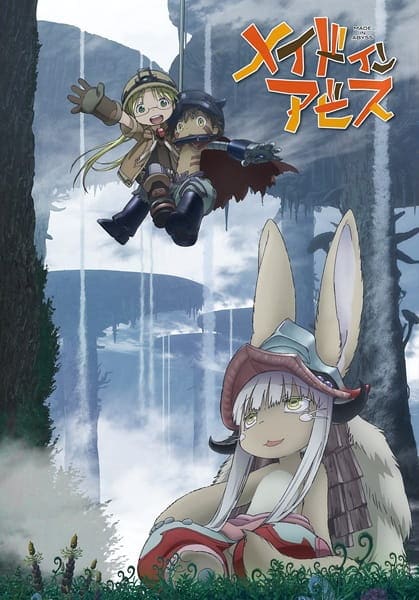 Episodes: 13
Aired: Jul 7 to Sept 29, 2017
Riko is an orphan girl and a friend of a humanoid boy named Reg. They both decide to go into the deep of Earth to find her mother. As they move down they begin to face unwanted threats and mysterious creatures.
Made in Abyss: Journey's Dawn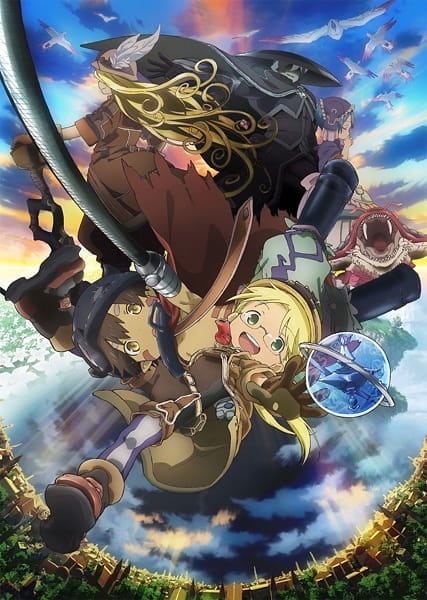 Episodes: 1 (Movie 1)
Aired: Jan 4, 2019
This movie is a detailed explanation of episodes 1 to 8. They added more scenes to this movie. It covers the story of when Riko starts his journey to the abyss and entered the second layer where Riko gets the information about her mother.
Made in Abyss: Wandering Twilight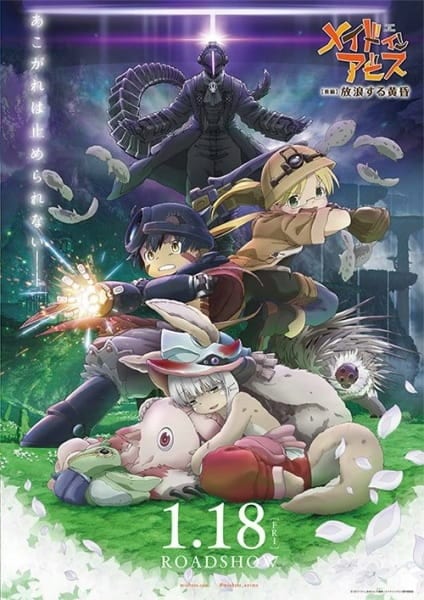 Episodes: 1 (Movie 2)
Aired: Jan 18, 2019
This movie is a clear explanation of episodes 9 to 13. It covers the story of when Riko entered the third layer where Riko gets injured. At this layer, they find a new friend Nanachi.
Made in Abyss: Dawn of the Deep Soul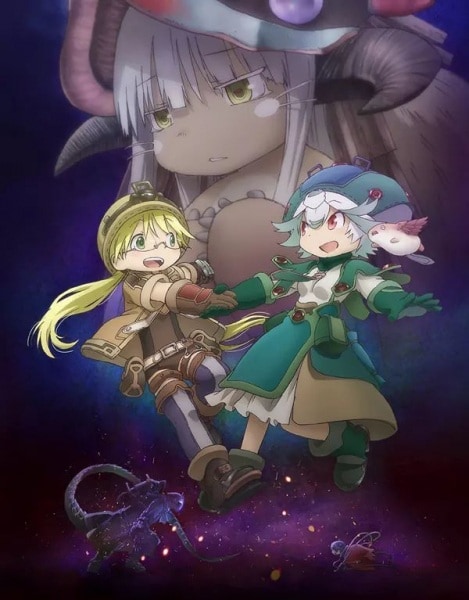 Episodes: 1 (Movie 3)
Aired: Jan 17, 2020
Riko, Reg, and their new friend Nanachi reached the fifth layer of Abyss. Where the new adventure and mystery waiting for them.
Made in Abyss: The Golden City of the Scorching Sun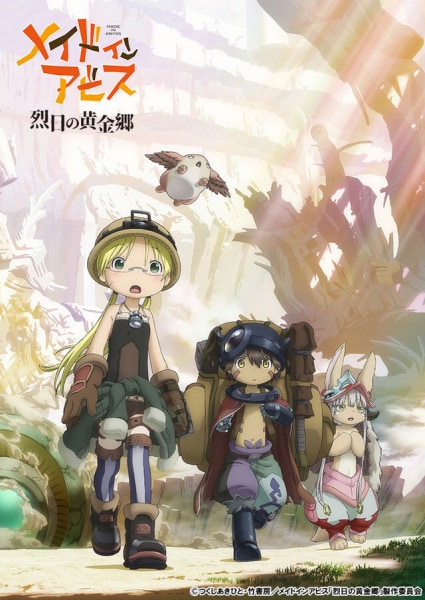 Aired: Jul 6, to Sep 28, 2022
They successfully survived Idofront's challenge. Now Riko has a White Whistle with the help of this she can enter into the sixth layer of the abyss.
It is the correct watch order for Made In Abyss series. Before start watching this series make sure to follow the watch order. Hope we answered your question on "How To Watch Made In Abyss In Order?".
Are the Made in Abyss movies canon?
All three movies of Made In Abyss are canon, unlike other anime movies. Stories have been adapted from their respective manga but as usual, anime movies are not much explained although it was explained well in Manga.
I would recommend you to read the manga after watching Made In Abyss anime series.
Can a 12-year-old watch Made In Abyss?
This anime is only for 17+, it is better for a kid to maintain a distance from Made In Abyss. If you are 12 years old then I recommended you to watch anime like Naruto, Haikyu!!, My Hero Academia, Little Witch Academy, Last Exile, etc.
Is it worth watching Made In Abyss?
If you are looking for anime with a unique story and suspense then you should watch this anime. This show will even make you emotional. You will learn many life lessons as well.
FAQ
Should I Watch The Made In Abyss Movie 3?
Made in Abyss Movie 3 also known as Made in Abyss: Dawn of the Deep Soul. This movie was aired on January 17, 2020, with a running time of 1 hr. 45 min. This movie is worth watching. If you already watched Made In Abyss Movie 1 and 2 then you have to watch this as well.
Is There A Season 2 Of Made In Abyss?
Made In Abyss anime has 2 seasons and 3 movies. You can watch season 2 of this anime on Amazon Prime Video.
You Might Also Like:-