What is the chronological magi order to watch? what order to watch magi in 2022? In this post, we are going to break down the magi watch order.
Table of Contents
Magi is an anime series adapted from a manga with the same name. The main genre of this anime are action, adventure and fantasy.
Magi is an adventure and fantasy anime based on some fairy tale stories of 1001 nights. But trust me it is not childish as it looks. Due to its amazing character design and animation, some people compare it with Full Metal Alchemist.
What Order To Watch Magi
Without further delay let's jump into the Watch Order of Magi.
Magi: The Labyrinth of Magic
Episode: 25
Aired: Oct 7, 2012, to Mar 31, 2013
Magi is a magician who chooses a candidate to become a king. They help their chosen candidate to capture Dungeons and also help them to conquer the magical power of djinns.
This anime tells us the story of young magi Aladdin. He and his friends begin their journey and conquer their first Dungeons.
Magi: The Kingdom of Magic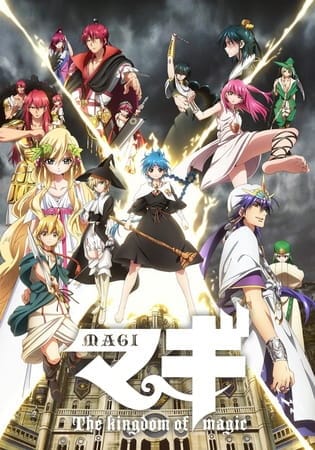 Episodes: 25
Aired: Oct 6, 2013, to Mar 30, 2014
After winning the fight against Al-Thamen Aladdin and his friends return to Sindria. Each of the members separated their way. The Kingdom Of Magic follows the adventure of Aladdin's friends separately.
Like the previous season, this season also begins with the adventure and turns out to be the great war.
Magi: Adventure of Sinbad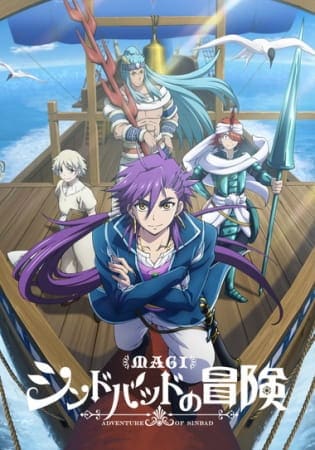 Episode: 13
Aired: Apr 16, 2016, to Jul 2, 2016
This covers the story of Sinbad. It shows the background of Sinbad and how a swashbuckling man conquers his first dungeon. A few episodes of the beginning show the side character story and cover very little about Sinbad. 
But then the story totally shifts to Sinbad and his team's adventures. Do I watch Sinbad or Magi first? So people recommend you to watch "Magi: Adventure of Sinbad" first but I don't like this idea. Sinbad's story makes sense when you watch this after finishing the original series.
You Might Also Like:-